Grand Theatre & Opera House, Leeds – until Sunday 4 September 2022
Reviewed By Sal E Marino 
5*****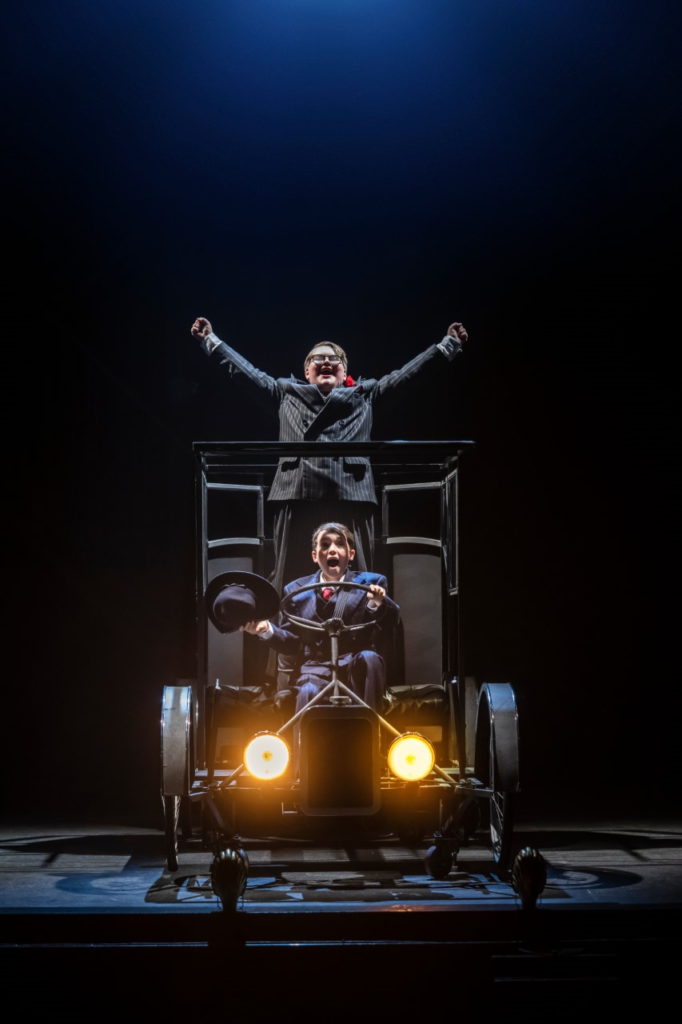 The world-renowned, critically acclaimed musical Bugsy Malone was a sensational hit on every score at the magnificent Grand theatre (where one always receives the warmest of welcomes), Leeds, last night!  The whole production was undeniably slick and every second was filled with the best, high-quality entertainment I've seen in a long time.  This gem of a show was brilliantly directed by Sean Holmes with superb, pin-sharp choreography from Drew McOnie and all one needed was a first-class cast – which we certainly had in the form of: Shaun Sharma (Bugsy), Delilah Bennett-Cardy (Blousey), Isham Sankoh (Fat Sam), Fayth Ifil (Tallulah), Elliot Arthur Mugume (Fizzy), Kayla-Mai Alvares (Lena / Babyface), Kit Cranston and with a multi-talented ensemble and swing. 
This modern classic musical show is based on the hit 1976 movie by Alan Parker and one that has been reproduced in many high schools all over the world. One of my guests concurred this and lovingly remembered putting together a performance with her class and colleagues back in the 1980s. The original film launched the careers of Jodie Foster and Scott Baio and received eight BAFTA nominations and three Golden Globe nominations including Best Motion Picture for a Musical. Having grown up with the film myself, I personally knew every lyric and my fourteen year old daughter is now very eager to see it too after thoroughly enjoying this spectacular show!
Set in the prohibition era of New York, a city full of: mobsters, showgirls and dreamers sees two rival gangster bosses (Fat Sam and Dandy Dan) who are at loggerheads – battling with custard pies and Dan's new-fangled 'splurge' gun.
Enter our hero, Bugsy Malone, a penniless failed boxer due to a 'glass chin' and all-round nice guy who wants to take his girlfriend, Blousey, to Hollywood and so to fulfil her dreams of stardom he needs money and fast! Bugsy comes into the gangster limelight when he becomes the last resort for Fat Sam, who after his gang is wiped out, needs a miracle in the form of someone who is savvy as opposed to his lovable but feckless mob!
Bugsy Malone is a fast-paced and inventive family show and this production works on every level –  from the up-beat songs to the funny quips and one liners delivered to us by Tallulah and Bugsy.  There is much comedy too from Sam's 'Bad Guys' and the gag where 'Knuckles' keeps cracking his knuckles never fails to produce a giggle.  
I can honestly recommend this show to EVERYONE as it brims over with energy and if you don't already know the songs you soon will, as they're infectiously fantastic!  During these current times, where we could all do with some laughs and and entertainment, Bugsy Malone won't disappoint but only uplift because it's dazzling and a riot of fun!