Grand Opera House York – Friday 28th October 2022
Reviewed by Michelle Richardson
4****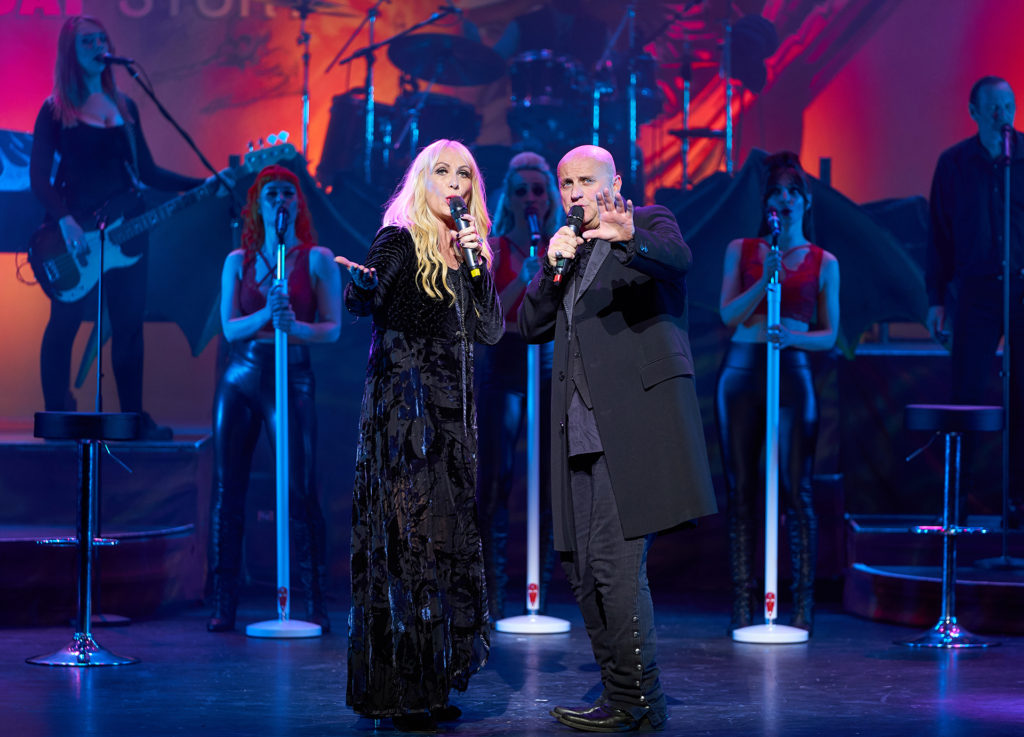 Steve Steinman and Anything for Love returned to the Grand Opera House York on Friday night. After appearing on Stars in your Eyes as Meatloaf, Steinman has been touring the UK and beyond with his original Meatloaf Story and Vampires Rock for years, one of the hardest working bands out there. This tour again is supported by the wonderful vocals of Lorraine Crosby, the original artist who sang with Meatloaf on Anything for Love, off the Bat Out of Hell II album, she was also managed by Jim Steinman earlier in her career.
As usual with a lot of Steinman's shows the theatre was packed out, proving what a huge loyal following they have. When the lights go out and the band enters the stage the audience couldn't help but show their excitement for this celebration of Meatloaf and the music of Jim Steinman. Anything for Love is the first tune we hear with Crosby and Steinman belting out the classic hit. After working together for several years, they have some fabulous chemistry and camaraderie going on.
Steinman surrounds himself with a loyal group of performers, his ever-present side kick John Evans, providing backing vocals. If you've seen Vampires Rock, he is Bosley, a highlight of which are the animal print leggings with blue pvc pants over the top. Joining Evans were two backing singers and dancers, who never stopped. Their dancing was a complete workout, it was exhausting to watch. A huge accomplishment when they are also singing, stunning to watch, bravo ladies. The band were tremendous, each member having the opportunity to shine. I must send a shout out to the pianist, his solo piece was phenomenal.
As usual Steinman packed a punch with his vocals, emulating the powerhouse that was Meatloaf. Crosby's vocals were stunning, she brings a fabulous energy to the show. I enjoyed hearing about her few encounters with Meat, especially the story about duetting with him at the ice rink in her neck of the woods, Whitley Bay. Who knew?
This is a show is a feast of Meatloaf's greatest hits, with some Bonnie Tyler thrown in. Songs included Dead Ringer for Love, Took the Word Right Out of My Mouth, Paradise by the Dashboard Light, and many, many more. And of course, we can't forget Bat Out of Hell. A must show for any fan.
Steinman just loves being on stage, he has a natural rapport with the audience. He has some excellent bite backs and is not afraid to laugh at himself. He has a winning formula and is not afraid to use it, long may it continue.