Southampton Mayflower – until 5th November 2022
Reviewed by Lucy Hitchcock
3***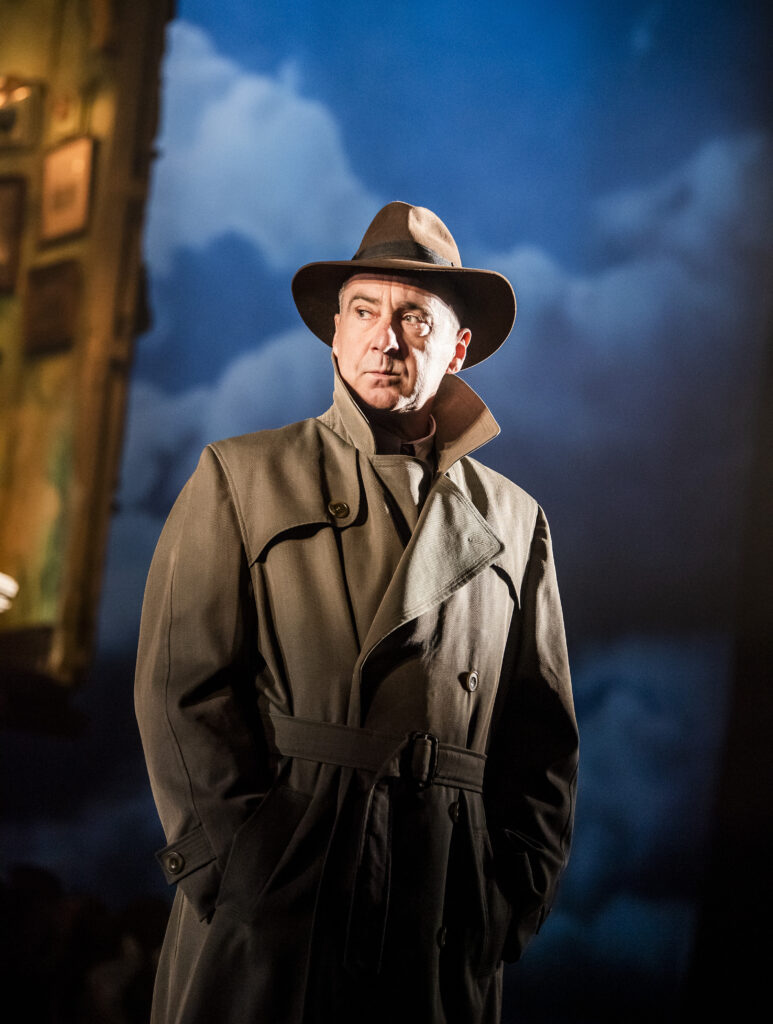 J B Preistley's timeless classic 'An Inspector Calls' has been adapted by Stephen Daldry and the National Theatre to bring a quintessential Nation Theatre production to the Mayflower.
This is a tale with twists and turns and becomes almost a 'whodunnit' piece, but with a gripping ending that had the audience stunned. A very limited cast meant that it was quite intimate, but the staging from Ian MacNeil's brilliantly intricate design, meant that the stage opened up and the cast managed to utilise every inch of the open space.
Inspector Goole (Liam Brennan) arrives late one night, unannounced at the house of Mr Birling (Jeffrey Harmer) to enquire each member of the household on the untimely death of one of Birling's ex employees. What unfolds, is that every member of the family have in some way contributed to this females suicide, thus prompting the family to learn a lesson about their actions and how to proceed and become better members of society.
This was a well scripted and thought out piece, but for me, I had some difficulty in hearing and understanding the dialogue. In some aspect, it was that a few of the characters were speaking a bit too quickly and their words were swallowed by the stage, and partly because the microphones could have been adjusted higher. For me, I felt a certain draw to Frances Campbell, who played 'Edna' the maid. She had only a handful of lines, but was on stage throughout. Liam Brennan as 'Inspector Google' carried this show brilliantly, with his fierce Scottish accent, attitude and complete command of the stage and audience. At one point, he directly addressed the audience, giving a message that resonates even in this day and age with complete sincerity and warning.
This is a good play, with twists, turns and excitement – I'm sure that you will not be disappointed.