Barn Theatre, Cirencester – until 29 October 2022
Reviewed by Josie Armand Smith
5*****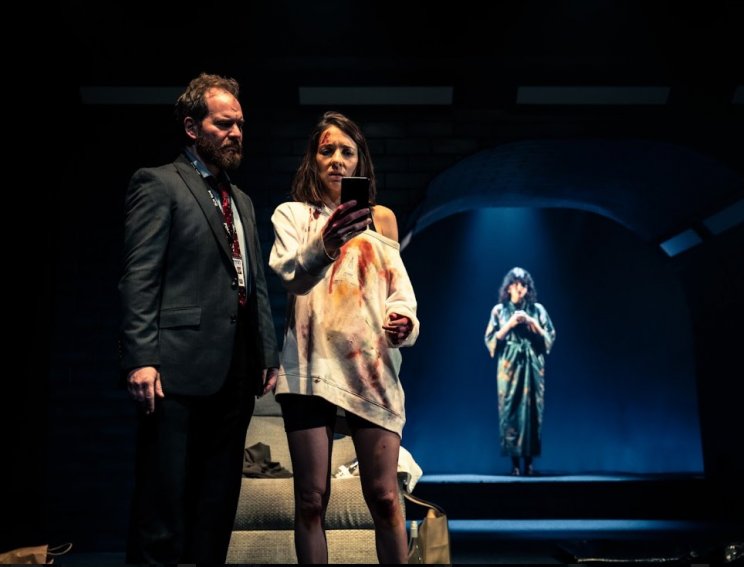 The Girl on the Train is a gripping mystery thriller based on Paula Hawkins international best seller and adapted by Rachel Wagstaff and Duncan Abel for the stage. 
The story starts with Rachel, brilliantly and convincingly played by Gemma Yates-Round. She is drunk and alone in her flat. She longs for a better life like the one she sees from the train window everyday on her way to work. When she learns the woman she watches has gone missing she finds herself drawn into a thrilling and dramatic mystery.
The stage set is dark and moody. Lighting is cleverly used for passing trains and flash backs to memories and earlier moments. The convincing characters have stories that develop and revelations are made throughout the whole play. The twists and turns to the plot will have you on the edge of your seat.
The play does have an age recommendation of 15+ years due to adult themes and language.
The Girl on A Train is running until the 29th October at the Barn Theatre, Cirencester.