Southampton Mayflower – until 2nd July 2022
Reviewed by Lucy Hitchcock
4****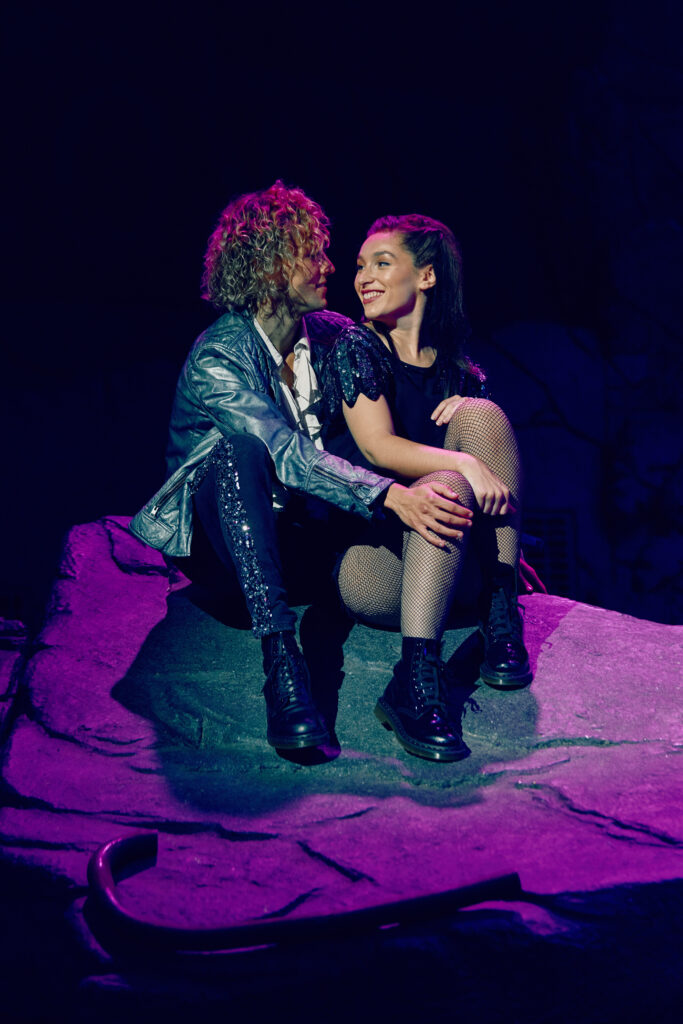 Jim Steinman and Meatloaf's classics have been adapted for a stage musical and what a treat it is!!
We follow the lives of Strat (Glenn Adamson) and Raven (Martha Kirby) as they fight to be together-Strat is a lost boy, frozen in time living in hiding whilst Raven is a teen Vogue model. Once the two finally meet, there is a true chemistry that fills the stage-a testament to these actors. Adamson has arguably the most challenging role in the show, as he is tasked with singing the titular 'Bat out of Hell'. His vocals are impressive and it was so easy to be lost in his performance. He is a very skilled performer and made the songs truly his own-giving the performance of a lifetime! Martha Kirby as 'Raven' was also superb. She excelled during 'It's all Coming Back to me Now' and had the perfect balance of a confused girl in love and the will to rebel. There wasn't a moment when these two faltered, owing them a congratulation. 
The other two stand out performers were 'Falco' and 'Sloane' (Rob Fowler and Franziska Schuster) as 'Raven's parents. These two again had amazing chemistry and sang wonderfully, creating a beautiful harmony throughout every number. There is much to be said also, for the ensemble. This group of performers are incredible and made for a brilliant show. There were, at times, some points where the choreography was a little out of time with each other, but this was not a massive issue.
Technically, this is a standout show. With camera work, flames, motorbikes and explosions, you will not have a minute where you are wanting more! Together with Steve Sidwell (orchestrator) this is a feat of a show!
The band and cast were exquisite and gave as close to a Meatloaf performance as you could get. We were also very lucky to be treated to the local Harley Davidson club conducting a drive by for the opening night, really making the evening special.
I would do anything for love, but miss this show? No. I won't do that!!!