The Pod, The Actors Church – until 4th December 2021
Reviewed By Emily Cliff
4****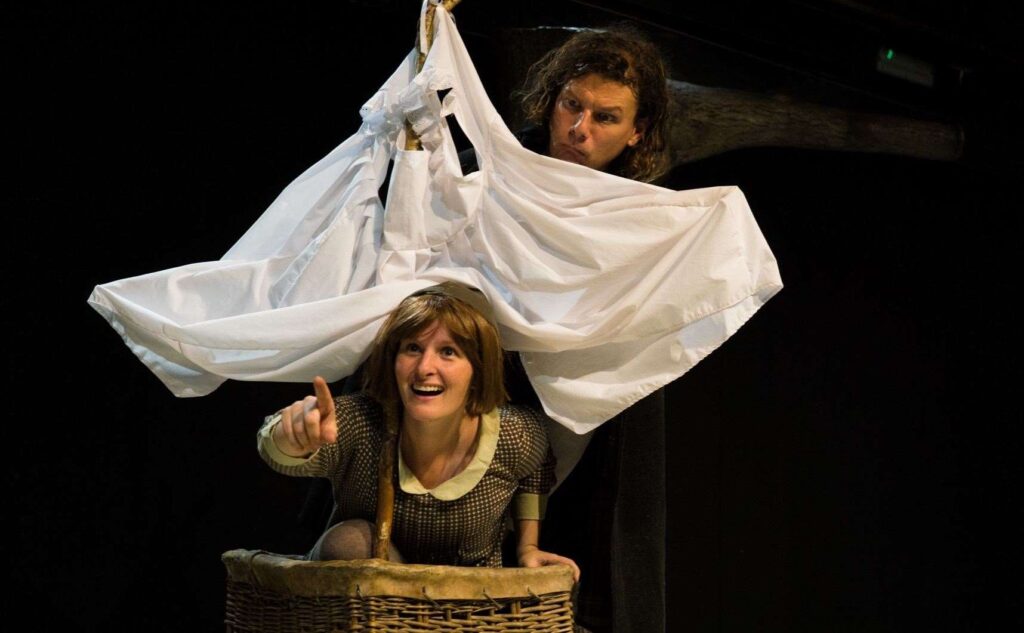 If you are looking for a truly magical evening of theatre then look no further. Hidden in the hustle and of a Christmassy Covent Garden is The Pod nestled snugly in the courtyard of St Pauls (The Actors Church), and a portal to another planet filled with talking birds, flying children and fairies disguised as flowers.
Going into this play written by Charlotte Ellen you really have to open your mind to a world of imagination. In a snug tent with not much going on in the terms of set design, you have to open your imagination and immerse yourself into the play, and when you do it is like the world has opened up its doors to you, and you're in on this mighty fine secret.
Not many people know the untold story of Peter Pan, the boy that never grows up. Betwixt and Between present it in a way that's utterly charming and imaginative. With only an hour run time, there is a lot to cram in in a short space of time, however, the show never feels rushed or too drawn out at any point. The segways between stories scenes are seamless and truly immerse you into the story.
With musical aspects, and comedic moments this classic storytelling is suitable for people of all ages. From an outsider looking in it just looks like a father playing with his daughter however when you sit in the audience and follow how these stories and different bit like sections come together it really does feel like you are a part of this story, whether it be a leaf on a tree branch or a fairy in Kensington Gardens it feels like you a part of this story as much as the actors and the characters.
Clever lighting helps the audience transition from the story of peter pan to the story of Mary, a child running away from home because she doesn't want to grow up. Riddled with references from the original story of Peter and Wendy the story is brilliant to be seen by those young and old. If you want to take a trip on a boat, soar the skies like a bird and forget the outside world for just a little bit then Peter Pan in Kensington Gardens is the perfect start to the Christmas season for you