The Lowry Theatre, Salford- until 5 June 2021

Reviewed by J Everton

4****

David Nixon and Northern Ballet delivered a scandalous retelling of Dangerous Liaisons, the 18th Century French novel made famous by the 1982 film starring an all-star cast including John Malkovich, Michelle Pfeiffer and Glenn Close. The ballet, far more intimate than the Lowry's socially-distanced audience, portrays a tale of deceit, revenge and sexual violence.

A chaise longue, ornate chandeliers and a desk full of incriminating letters made up a simple set whilst the dancers worked their story-telling magic in full 18th Century dress. Set to Vivaldi's Four Seasons, played by the Northern Ballet Sinfonia, the performance was a beautiful reminder of what stands to be lost without the powerful influence of the arts on everyday life. It was a complete joy to listen to live music again.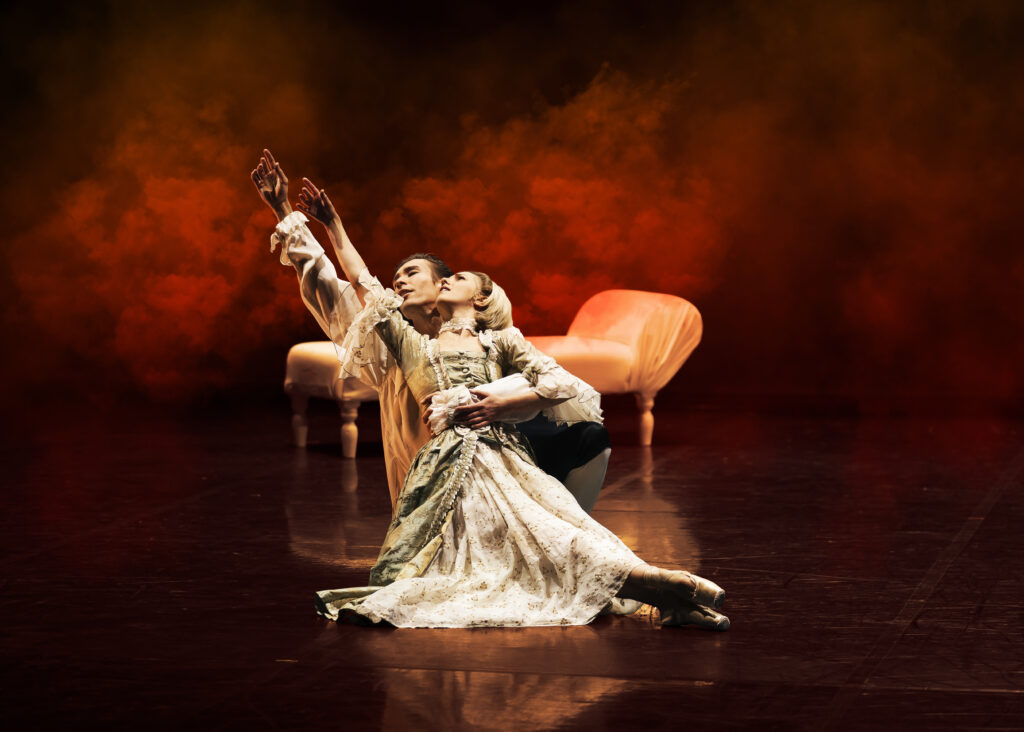 Exploiting the nativity and innocence of those around them, Vicomte de Valmont (portrayed by Joseph Taylor) and Marquise de Merteuil (Abigail Prudames) toy with fellow courtiers for their own sadistic pleasure, resulting in shattered hearts and lives.
Antoinette Brooks-Daw (Madame De Tourvel) and Joseph Taylor (Valmont) treated the audience with a captivating sultry performance, and were most worthy of their standing ovation at the end.
It's no surprise that Northern Ballet does not disappoint with their 2021 return to live performances. A show that will have you craving for more, Dangerous Liaisons is at the Lowry until 5th June 2021 before embarking on two shows at London Sadler's Wells on 8th and 9th June.