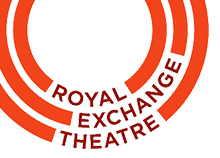 THE LUDDITES' DOUBLE-EDGED SWORD OF DEFIANCE – A MANCHESTER STORY OF REBELLION   
A Royal Exchange Theatre production in association with Kandinsky  
THERE IS A LIGHT THAT NEVER GOES OUT: SCENES FROM THE LUDDITE REBELLION
Created by Lauren Mooney and James Yeatman
Directed by James YeatmanDramturgy by Lauren Mooney
25 July – 10 August 2019 
Unearthing an early 1800s story about resistance, resilience and espionage, KANDINSKY's latest devised piece THERE IS A LIGHT THAT NEVER GOES OUT: SCENES FROM THE LUDDITE REBELLION explores the ramifications of valuing machines over human life. James Yeatman and Lauren Mooney of KANDINSKY question contemporary misconceptions about the Luddite uprising and ask audiences to think again about the real cost of progress then and now. These days, to be a 'luddite' is a joke: to be technologically incapable, pointlessly resisting the future. But in 1812, Luddites brought the UK close to revolution. At a time when Manchester was the most modern city in the world, inventing the ways people would live and work for years to come, the Luddite rebellion was an attempt by the city's most powerless to shape this future for themselves before it wiped them out. The production runs in The Theatre from 25 July – 10 August. 
The show will be devised by The Company using original source material, including letters, handbills and newspaper articles. Improvisation and extensive ensemble work will create a playful and immediate theatrical experience, using 21st century technology to bring early 19th century Manchester to life.
Hoping to illustrate how the Luddites helped inspire the birth of Manchester's radical political identity, dramaturg Lauren Mooney and director James Yeatman have said:
"When we began researching this show, we were looking to make a piece of theatre that could speak to modern Manchester as well as its radical past. The more we've learned about the Lancashire Luddites, about the real people who lived and died in this city 200 years ago, the more confident we've felt that this moment in history has a huge amount to say to all of us. The questions the Luddites were asking have never been answered: questions about economic and industrial progress, about who gets to define what that progress means and who it benefits. In the next fifteen years, the UK will lose ten million jobs to automation. This is a story of resistance from the beginning of the modern world as we know it, and we hope Manchester – a city with a unique political identity – will enjoy seeing itself reflected here."
Amelda Brown, Nisa Cole, David Crellin, Reuben Johnson, Daniel Millar and Katie West star in THERE IS A LIGHT THAT NEVER GOES OUT: SCENES FROM THE LUDDITE REBELLION which is on in The Theatre from 25 July -10 August.
Lauren Mooney is a writer, producer and theatre-maker. She has been part of Kandinsky since 2015. Work with the company, as both producer and co-writer, includes DOG SHOW, STILL ILL, TRAP STREET and DINOMANIA. She worked as Clean Break's Literary Producer from 2016 to 2018, supporting emerging writers, developing new work and producing the company's engagement work in prisons. She also co-edited their monologue collection Rebel Voices (Methuen, 2019). Lauren is a graduate of the Royal Court Introduction to Playwriting course (2015) and is currently the David Higham Scholar on the Creative Writing MA at University of East Anglia.
James Yeatman returns to the Royal Exchange following his work as Dramaturg/co-adaptor with Jeff James on PERSUASION. He co-founded Kandinsky and his work with them includes TRAP STREET (Director/Writer), STILL ILL (Director/Writer), DOG SHOW (Director) and LIMEHOUSE NIGHTS (Director/Writer). Director credits include: RADIO (Soho Studio / 59e59 Theatres New York). James is an associate artist with Complicite for whom he was the co-adapter/director on THE KID STAYS IN THE PICTURE (Royal Court) and BEWARE OF PITY (Schaubuhne), the co-director on LIONBOY (tricycle and international) and the associate director on THE MASTER AND MARGARITA (Barbican and European Tour).
The creative team also includes Designers Naomi Kuyck-Cohen and Joshua Gadsby and Sound Designer Pete Malkin